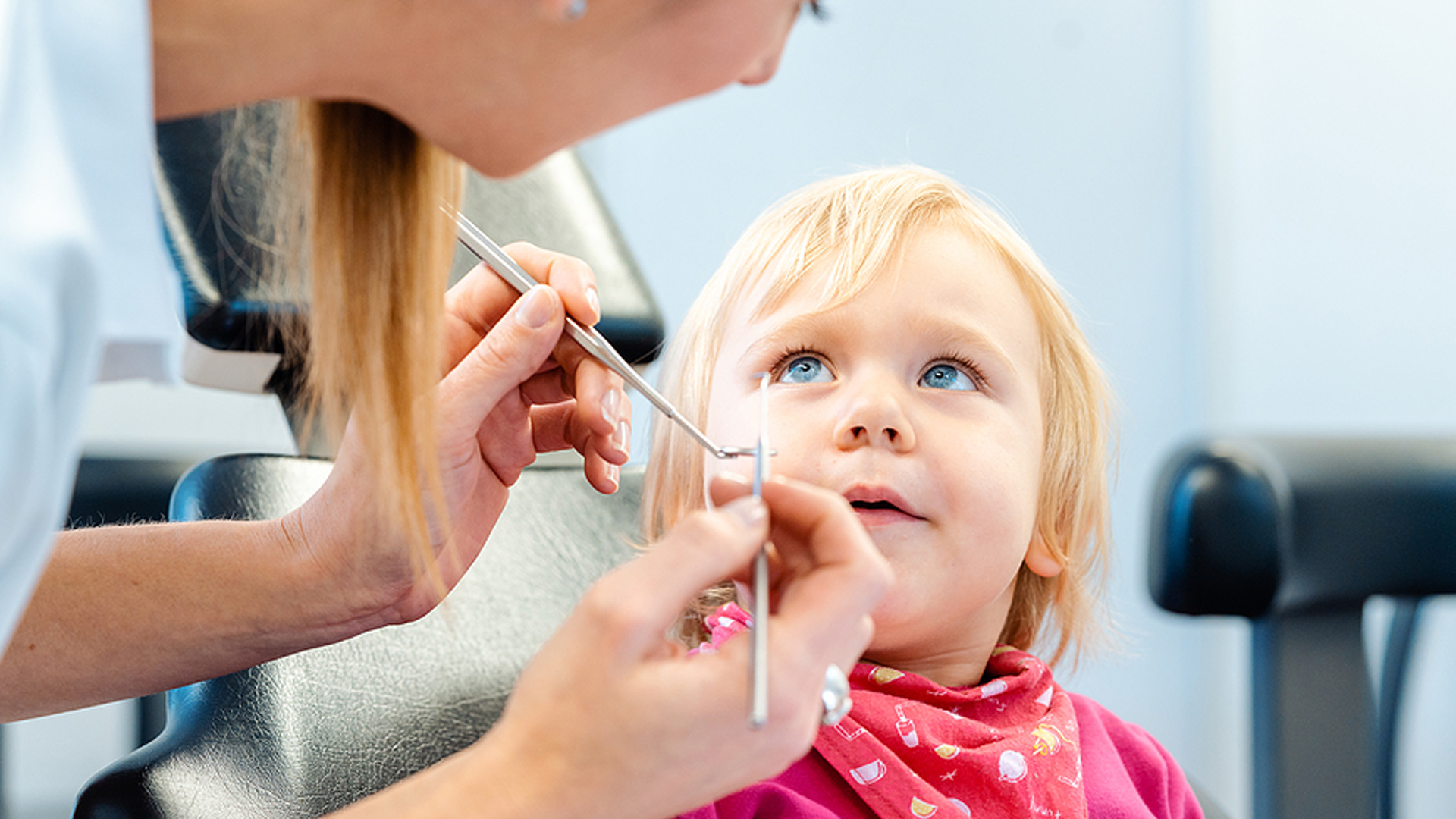 As a parent, you have a big role to play in keeping your child's teeth healthy and clean. You can help prevent cavities. Prevention starts at home, with good eating habits and daily cleaning of the teeth.

Young children are not able to clean their own teeth. As a parent, you must do it for them when they are very young and do it with them, as they get older.

You should start cleaning your child's mouth even before your child has teeth. It gets both you and your child into the habit of keeping the mouth clean, and it gives baby (or primary) teeth a clean place to come into. The goal is to wipe all parts of the gums and teeth.
Src: Canadian Dental Association